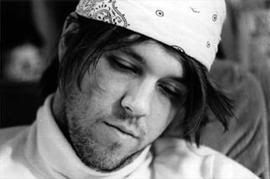 Writer David Foster Wallace found dead
The "Infinite Jest" author, 46, hanged himself at home
Author David Foster Wallace. shown here reading selections of his writing during the New Yorker Magazine Festival in New York in 2002, taught creative writing and English at Pomona College in Claremont, Calif.
CLAREMONT, Calif. - David Foster Wallace, the author best known for his 1996 novel "Infinite Jest," was found dead in his home, according to police. He was 46.
Wallace's wife found her husband had hanged himself when she returned home about 9:30 p.m. Friday, said Jackie Morales, a records clerk with the Claremont Police Department.
Wallace taught creative writing and English at nearby Pomona College.
I am so shocked and saddened. The burden of pain that creates suicide is a Dante existence, and I have the deepest empathy for anyone suffering to that fine point of hell. And- How could he do that to his wife?
Click on blog title for Salon article